Hello everyone I finally found something to post. Well I went to Walmart to see if there was anything good out thought I would see how Bowman was and I got to say it looks pretty awesome in my opinion. I am going to try to collect the base set to it and will be posting a need list some time but I plan on buying a bunch more so I will be waiting on that. OK I know you want to see what I got so here it is.

This the Aroldis Chapman I'm glad to have this be going in to my player collection.

Albert Pujols another player collection

Neil Walker international (Trad Bait)

Clayton Kershaw international (Trade Bait)

Kevin Medrano international (Trade Bait)

Nick Delmonico mini refractor (This is will be going to a friend if they are a good boy)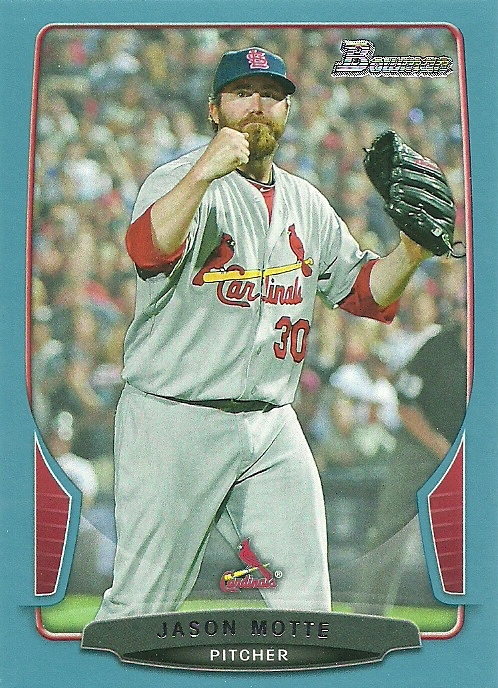 My favorite card from the blaster this Jason Motte blue #ed 464/500
So after I opened this up saw all the cards I would give this blaster a big thumbs up! I really enjoy Bowman and am hoping to bust a bunch more.